Burglary (Theft) Safes
Here you wil find some basic information on burglary safes. To see what safes we have in stock, please navigate to the main Safe Products page to view our in-stock safe gallery!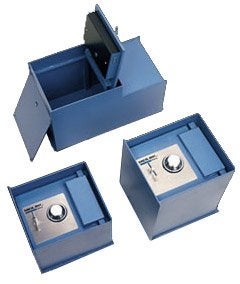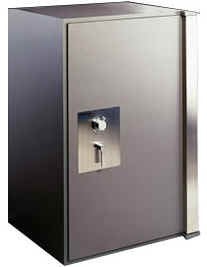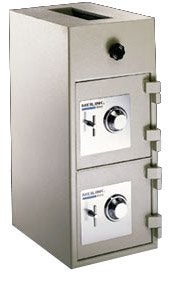 Burglary safes are designed to prevent forcible entry into the locked container. These safes come in many different configurations to meet varying needs of the end user that can be divided into two major categories-In floor and free standing. An in floor safe would be one that is actually installed down into an opening in the floor and is flush with the top of the floor. A freestanding safe is one that sits on the floor or mounted in a cabinet. In times past the in floor models were the safe of choice however most safes in use today are of the free standing style.
Burglary safes are available in many different levels of security to match your needs. If you just need something to "keep the honest people honest" then a simple locking light duty safe will suffice. If you are a dealer in diamonds or rare collectables then consider something more substantial to protect your investments. A good place to start is to evaluate what you are planning to put in the safe and contact your insurance agent and see if there are any recommendations or requirements for safeguarding your contents.
For more details on what is available click on the appropriate link for the type of safe you are interested in.